Banhoek Fruit Packers is a Fruit and Vegetable Packhouse situated near Stellenbosch, 45 kilometres from Cape Town harbour. We utilise the latest in high-tech equipment and computerised technology for our Packing and Cold Storage Facilities.
Initially a Packhouse specialising in the packing of Stone Fruit, we are now able to pack Apples, Pears, Pomegranates, Citrus and an assortment of all kinds of Fruits and Vegetables for the local and export market during the summer and winters months. We pay particular attention to Food Safety, Traceability and ensuring the Cold Chain is never broken.
Banhoek Fruit Packers is in the process of expanding our market share in the packing space and are always willing to engage new clients throughout the season. We currently maintain a very close relationship to our export partners Cape Five and the Unlimited Group.
The packhouse is linked to Mount Joy Farms which is a Leading Producer of Plums in South Africa.
The fruit received by the packhouse is weighed and pre-cooled in order to remove orchard heat. It is then graded on a 4-lane high speed optical grader, packed in cartons, labelled and palletised.
The pallets are cooled to the required temperature and are then cold stored awaiting containerisation and export to overseas markets, mainly to the United Kingdom, Europe, Middle East & Far East. The cold chain is thus maintained. This entire process takes place according to the highest food safety standards. The Packhouse and its cold rooms are registered with DAFF and PPECB.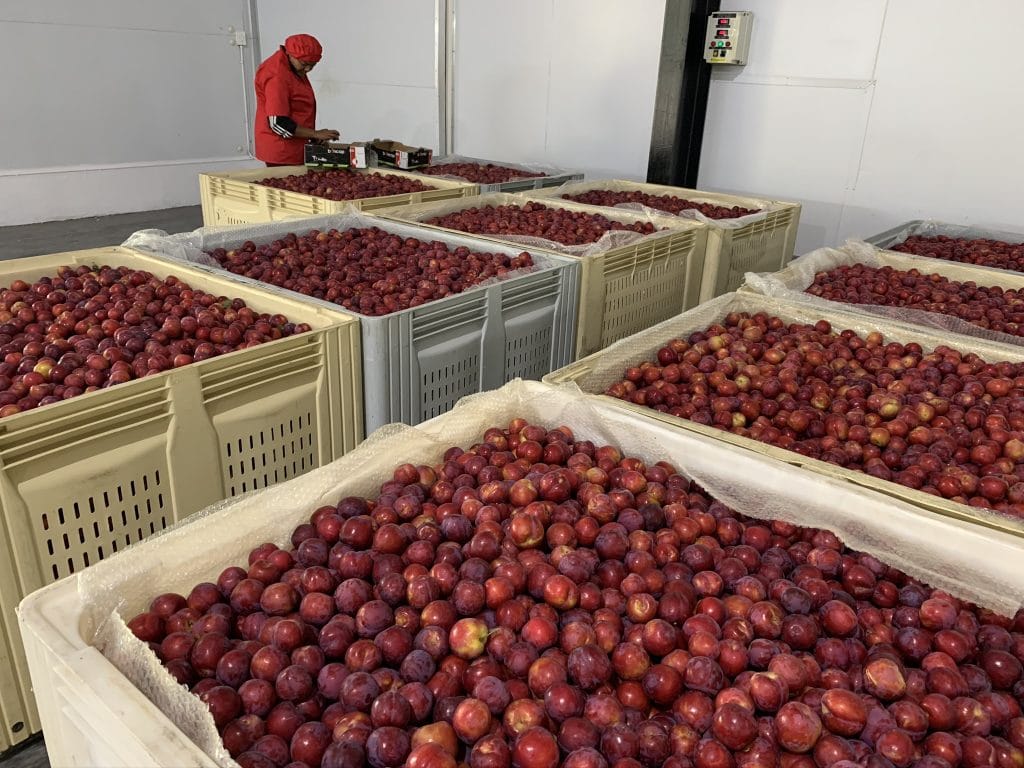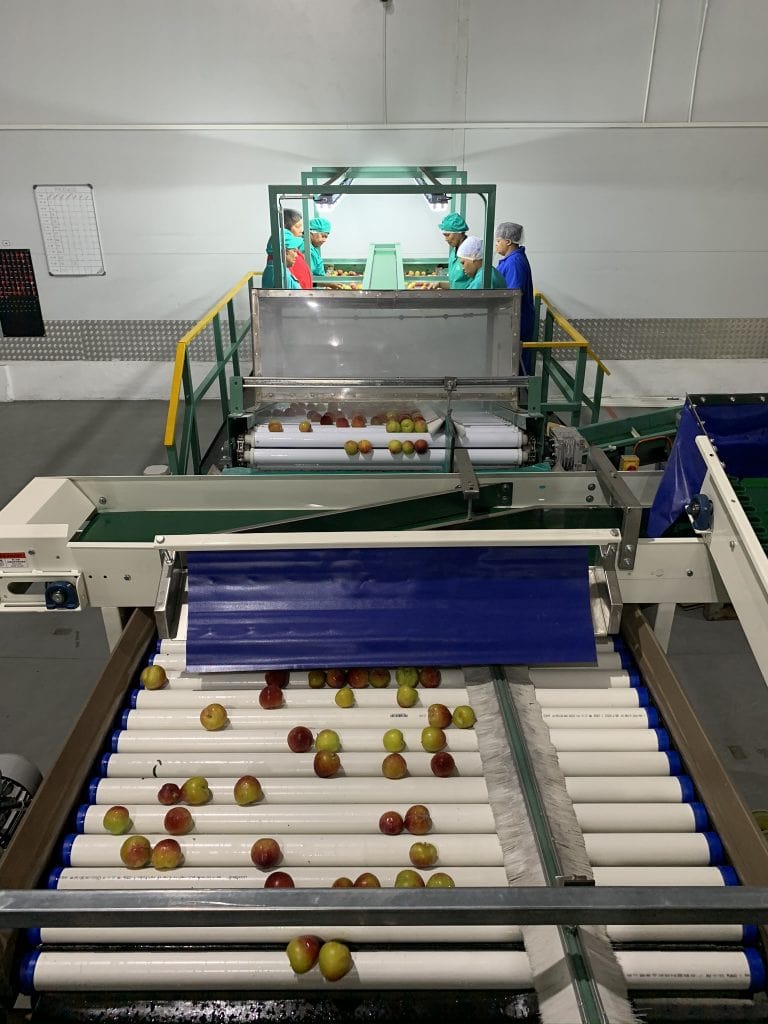 The packhouse which is operated by Banhoek Fruit Packers incorporates the latest computerised technology. We are consequently able to meet the packing and packaging requirements of our local customers and offshore supermarkets and pack in various carton sizes, open display cartons, punnets and bags.
We are uncompromising in our quality control and all fruit is packed according to the standards required by overseas supermarkets. The traceability of all fruit is ensured. 
The cartons and pallets are labelled according to international protocols. Each carton can be traced back to the grower as well as to the orchard in which the fruit was grown.
All fruit received for packing is subject to our own quality control tests and fruit intended for export is inspected on our premises by the government export agency, the Perishable Products' Export Control Board (PPECB).
Food safety standards are paramount and we follow international protocols, for minimum residue limits for pesticides and fruit fly monitoring.
 Finally, the fruit pallets are containerised from our cold store and dispatched to Cape Town harbour for shipment overseas. Integral 40-foot containers are used.
A permanent record of the cold chain is kept from the time the fruit arrives at the packhouse, until the container reaches its final destination.
Main Facilities
Pre Cooler Room, Main Holding Room, Force Cooler 1 & 2, Ripening Room
Main Pack Line 
4 Lane High Speed Optical Grader – Rotary tipper onto dry in-feed. There are 22 Drops / Packing tables.
We are able to Pack Significant Volumes (Stone Fruit, Apples, Pears, Pomegranates, Citrus and Round Vegetables).

Additional Pack Line
Double Lane Pack Line – wet & dry tipping into in-feed with all product moving over a sorting table before transferring onto the main pack tables that are ideal for imported loose fruit for packing into punnets for retail and wholesale clients. 
This pack line is also utilised to sort and re-pack any fruit or vegetables that arrive with quality issues at Cape Town Harbour.
Operational Months
November – April (Stone Fruit and Pomegranates for Local or Export)
May – October (Apples, Pears, Citrus, and Vegetables for Local or Export)
We welcome trade enquiries, comments and suggestions.
Banhoek Fruit Packers
Brandt Street, Kylemore
P.O. Box 261
Stellenbosch
7599 South Africa
Phone: 021 885 2635 / 073 021 0900
Email: munro@banhoekfruit.co.za